Doris sorts the paperwork so magic can happen as easily as it should!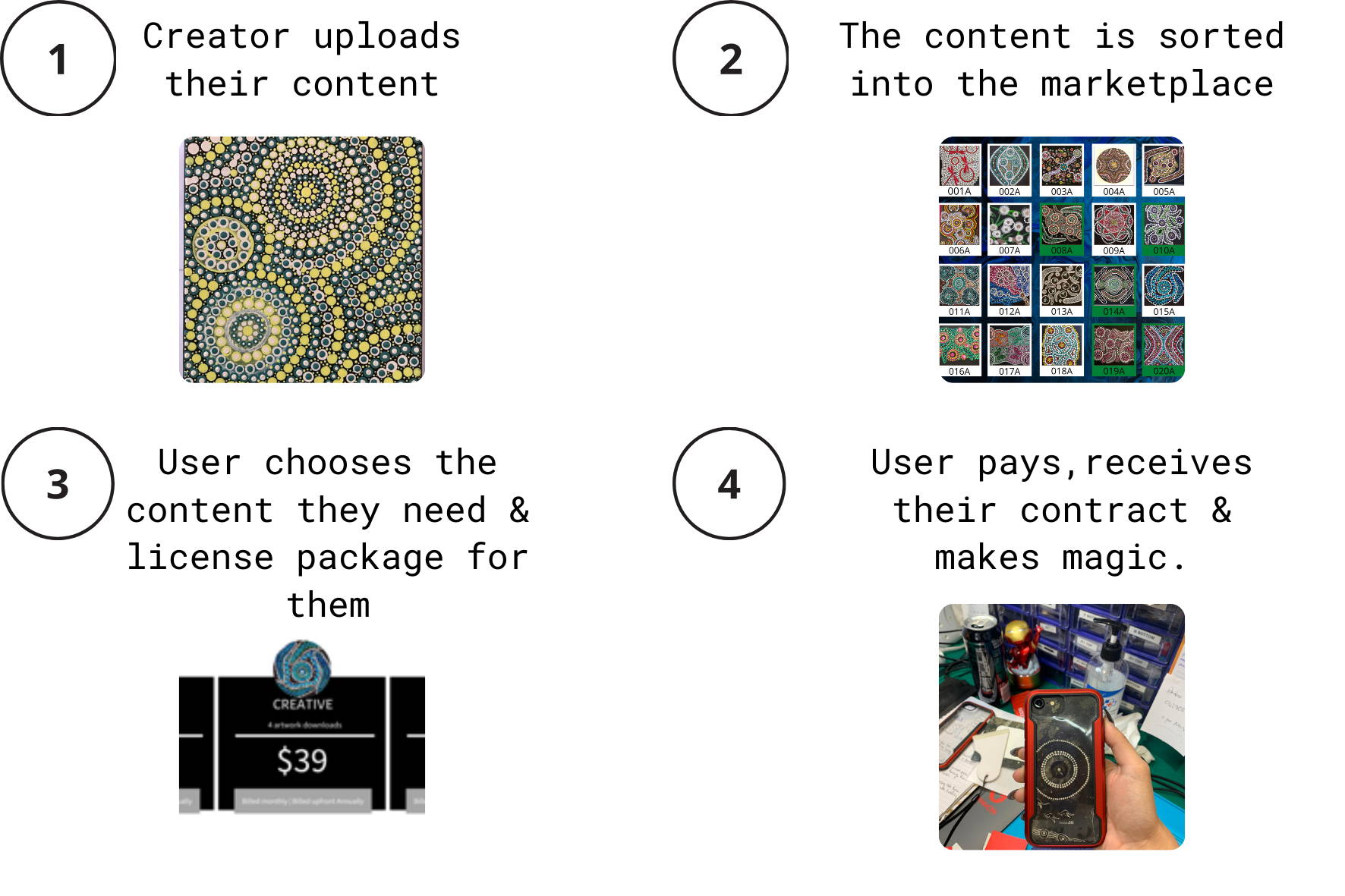 Doris facilitates all payments and pays the creator any Advance sum & royalties paid to use their content minus a commission fee of 25% that Doris keeps. Doris believes content creators should be paid the majority of fees paid to use their content...not the other way around.
The contract is just a written agreement between the user, the content creator and DORIS. Our contract is written in plain, simple English, less than 10 pages and not hiding anything. In fact, you can read it below!
How much does a license cost?
The cost depends on the way the content is being used. If the works are being used for CREATIVE purposes such as for presentations for no commercial purpose, a creative license is most suitable. The price listed below is the cost. This license comes with no royalties.
If the works are being used for BUSINESS purposes with intentions to make a profit, a business license is suitable. An advance fee listed in the Business packages is payable as well as continuing royalties which are charged on a quarterly basis. The royalties payable depend on the type of usage of the content, PRIMARY usage or SECONDARY usage.
PRIMARY usage means you are using the content in a way that makes the content the main selling point such as printing it onto mugs for sale. Royalties payable depend on number of times the content is being used.7% - 10%, less than 2000 products. 3% - 6%, more than 2000 products.
SECONDARY usage means the content is incidental the product such as being printed onto packaging. Secondary usage does not come with continuing royalty payments.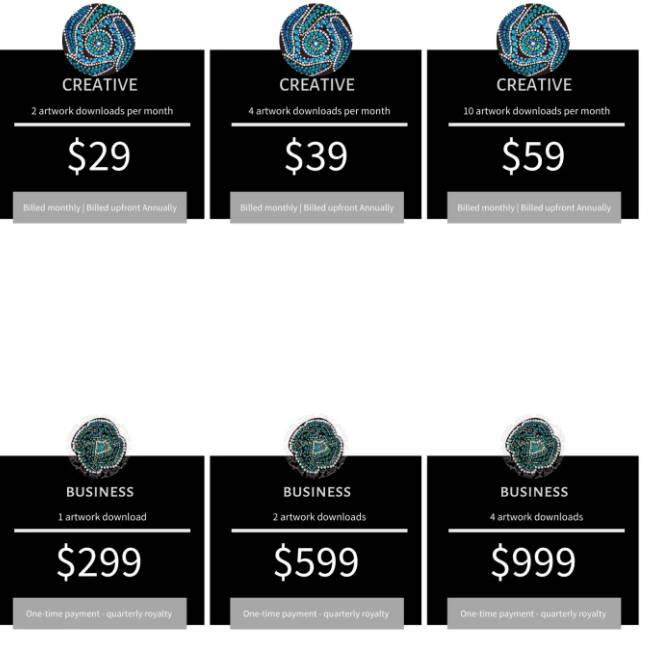 How do the royalty payments work?
Advance payments are made at the commencement of the agreement and facilitated through Doris' secure payment gateway. When it comes time for the first royalty payment, Doris issues the user with a reminder (sent prior to royalties due to give the user advance warning) and requests a quarterly sales report. Doris works out the royalty payment (subtracting the advance payment from the first royalties due) and sends a payment request to user. The user pays through Doris' payment gateway and 75% of the royalties are sent to the creator.
---
---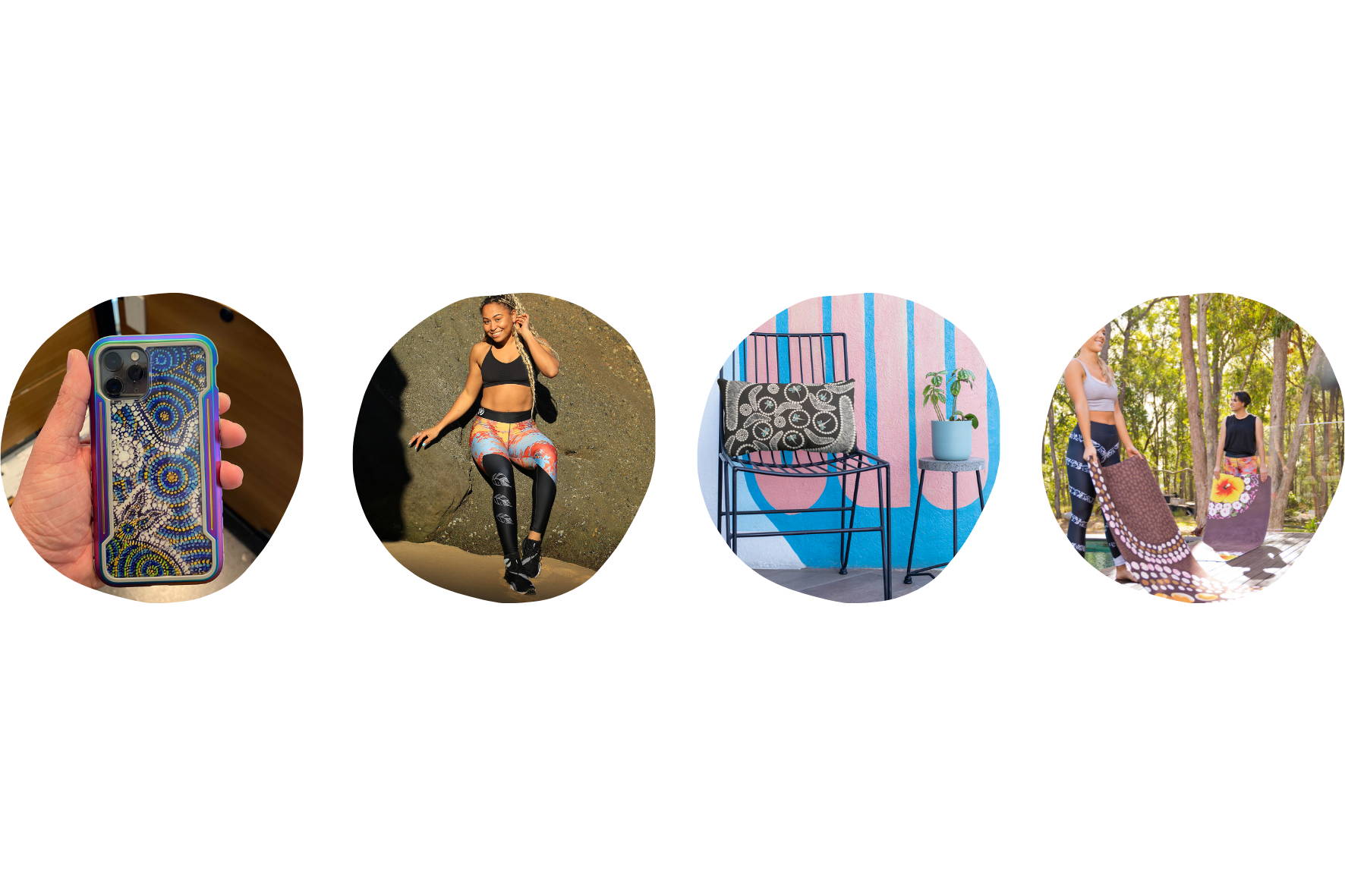 SUBSCRIBE TO OUR NEWSLETTER
Recieve our latest weekly releases, offers, guides and more.